Posted in
Good Moments
on February 14th, 2010
Josh decided that he wanted to redo his bike after Noah got a new bike for Christmas. Josh got a Nintendo DS instead . . .
So we took the whole bike apart – sanded it down – primered it with bright white primer then . . .
First decision was a color: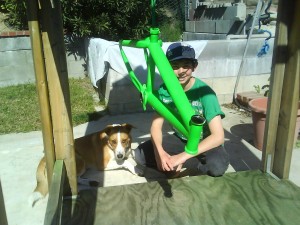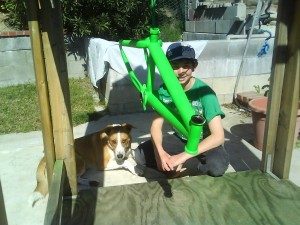 What do you think?