Posted in
Good Moments
on May 21st, 2009
It's been a while since I've posted anything . I am learning again. It's fun! We have a new dog – Say hello to Casey: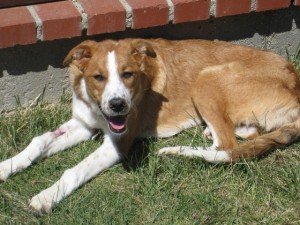 And  . . . a pitcher in the family: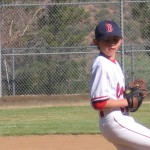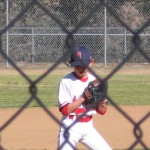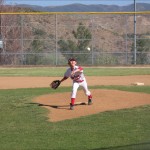 And he hits too . . .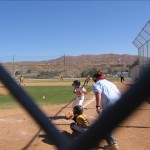 Josh's team is in first place as of last Saturday. They finally beat their arch-nemesis "The Dogders" – beat them 9-5 . Josh walked, hit a single, stole 2nd, then 3rd and scored a run. He's having a pretty good year.
Here's Noah with Casey.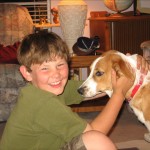 And here's Chris and Casey. Casey and Chris have a special bond. Chris rescued her from the pound and Casey is grateful.